The Greek Painter Sip & Paint Virtual Workshop
All participants must register for each class at least 72 hours. Classes are 1.5 hours, please come prepared with your sketches and supplies.
JOIN US IN THE NEXT AVAILABLE CLASS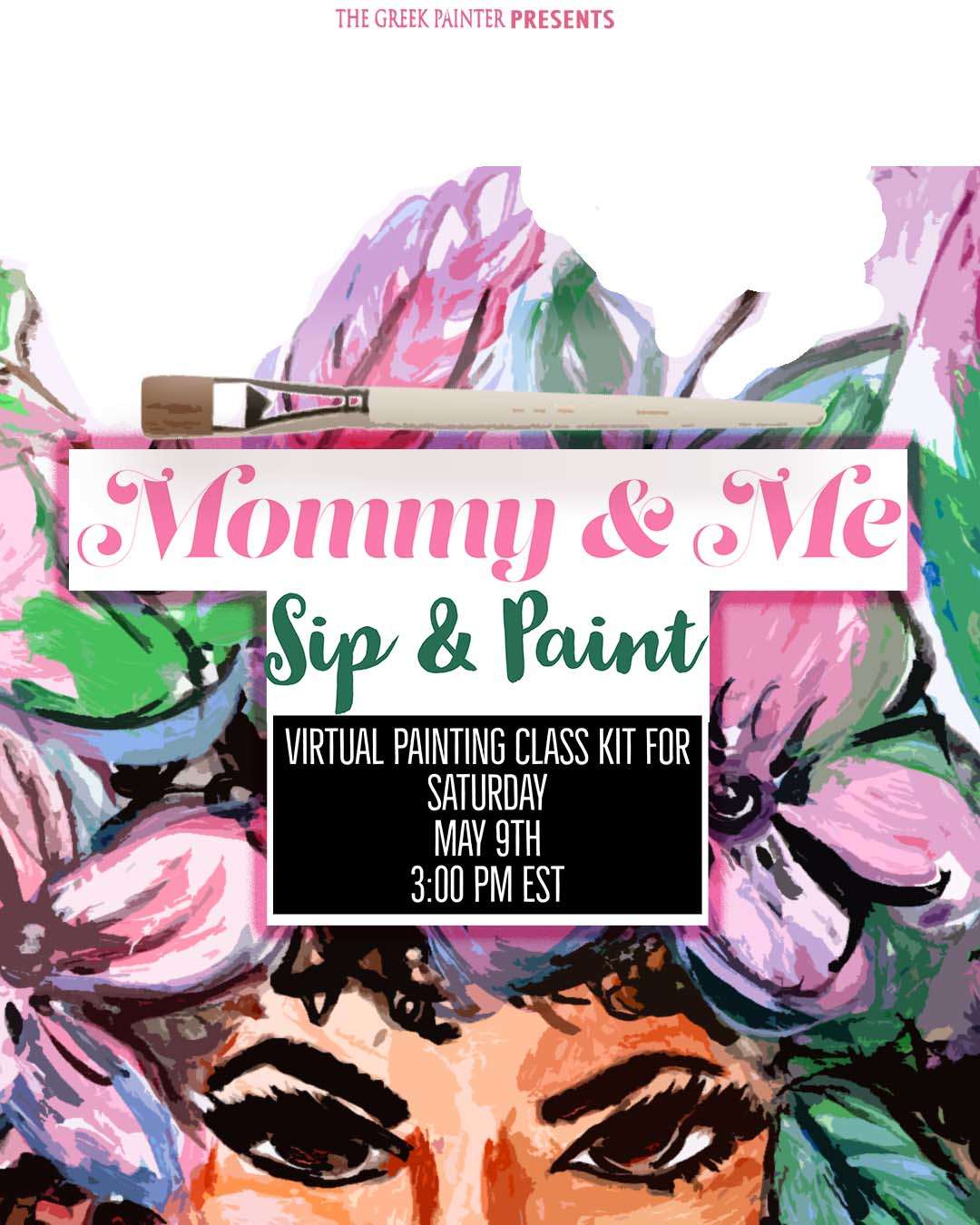 Get Your Paint & Pearls Ready! This hands on workshop will teach you how to apply and master paint and brush strokes on your Greek Painter sketched stencils. Step by step this course will guide you on how to turn your stencils into framed masterpieces.

In this class I will show you how to paint two stencils (shown on the invitation cover, included in your Oh So Pretty Painter Kits). This class will take about 1.5 hours.

The theme is "Oh So Pretty," so feel free to wear what makes you feel pretty and beautiful! You can be as diverse and creative as you want (i.e. make it a spa treatment day with a mud mask and robe).


Class Overview:
1. Introduction & Sips
2. Brush & Paint Layout
3. Color Mixing and Shading
4. Painting Application Stencil 1
-Sips & Dry Time-
5. Painting Application Stencil 2
-Sips & Dry Time-
6. Finishing Touches on Stencil 1
7. Finishing Touches on Stencil 2
8. Framing and DIY Project Idea Discussion with your completed artwork
9. Q & A

Instructor: Alexis Long, Watercolorist
Techniques/Applications taught in this class:
Watercolors and Heavy body paints

Before This Session Begins:

You will want to come to class with your templates printed (in your desired sized), paint, brushes, small containers of water for your brushes ( I recommend 1 large and 4 small), scrap paper or boards for your paint to go on, napkins/cloth, a flat hard table top surface or easel to work on, protective sheets or cloth (plastic, towels, or large unrolled paper is fine), wine/beverages, snacks, candles, flowers, or anything you want to set your mood/atmosphere for your station.


Prior to class you will receive another email reminder with layout recommendations for your paint palettes and brushes

If you have any questions feel free to reach out! Thanks again, I can't wait to see you in class!